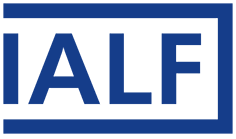 The IALF Working Groups were launched at the end of August 2020. This creates an opportunity for increased cooperation within the IALF. A total of ten working groups were founded to exchange ideas, write joint proposals and papers and provide mutual support. Among the topics are:
Virtual & augmented reality

Energy and Resource Efficiency & Materials and bio-economy

work-based learning

Human Robot Collaboration




AI for manufacturing systems / Artificial Intelligence in production processes




Digital assistance systems for manual and semi-automatic assembly




5G in Learning Factories




Cross Learning Factory Product Production System (CLFPPS)




Learning in the Digital Transformation




Agility in Production Systems



Additional working groups will be added annually as needed. We wish the working groups much success in their joint work.