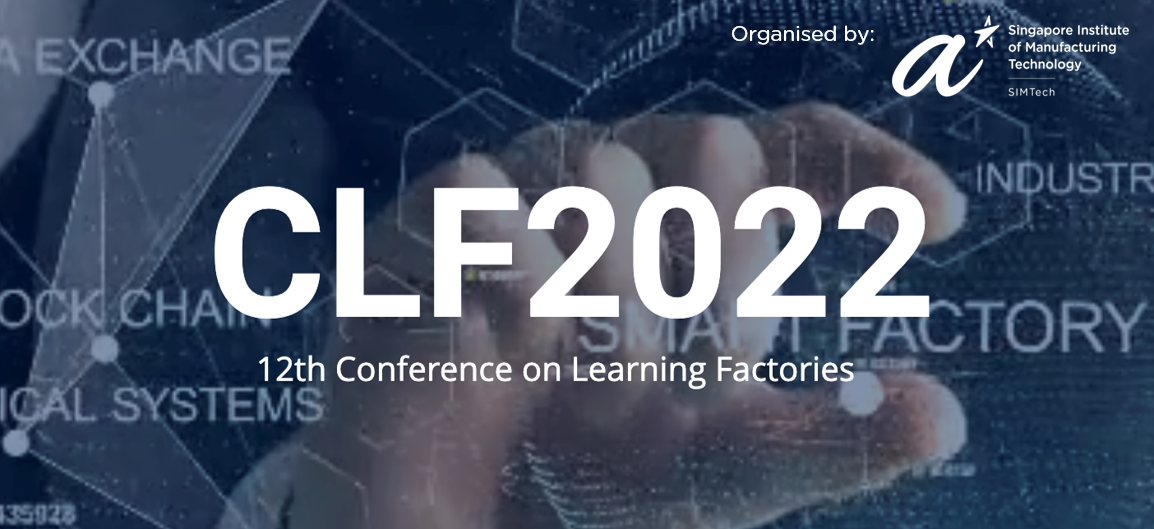 The 12th Conference on Learning Factories 2022 (CLF) will be held from the 11th-13th of April 2022 at Fusionopolis 2, Singapore, organised by Singapore Institute of Manufacturing Technology (SIMTech), a unit of Singapore's Agency for Science, Technology and Research (A*STAR). The conference has the following main topics.
Mixed Reality & Immersive Learning

Machine Learning and Artificial Intelligence in Learning Factories

Learning Factory Concepts

Cyber Physical Production Systems in Learning Factories

5G and IIoT in Learning Factories

Sustainability & Circular Economy in Learning Factories

Building Learning Factories in Actual Production Environment

Harnessing Synergy in Learning Factory Ecosystem
Visit the event website for more information regarding the event, submissions and registration.